PENERGY SNAPBACKS
$

40.00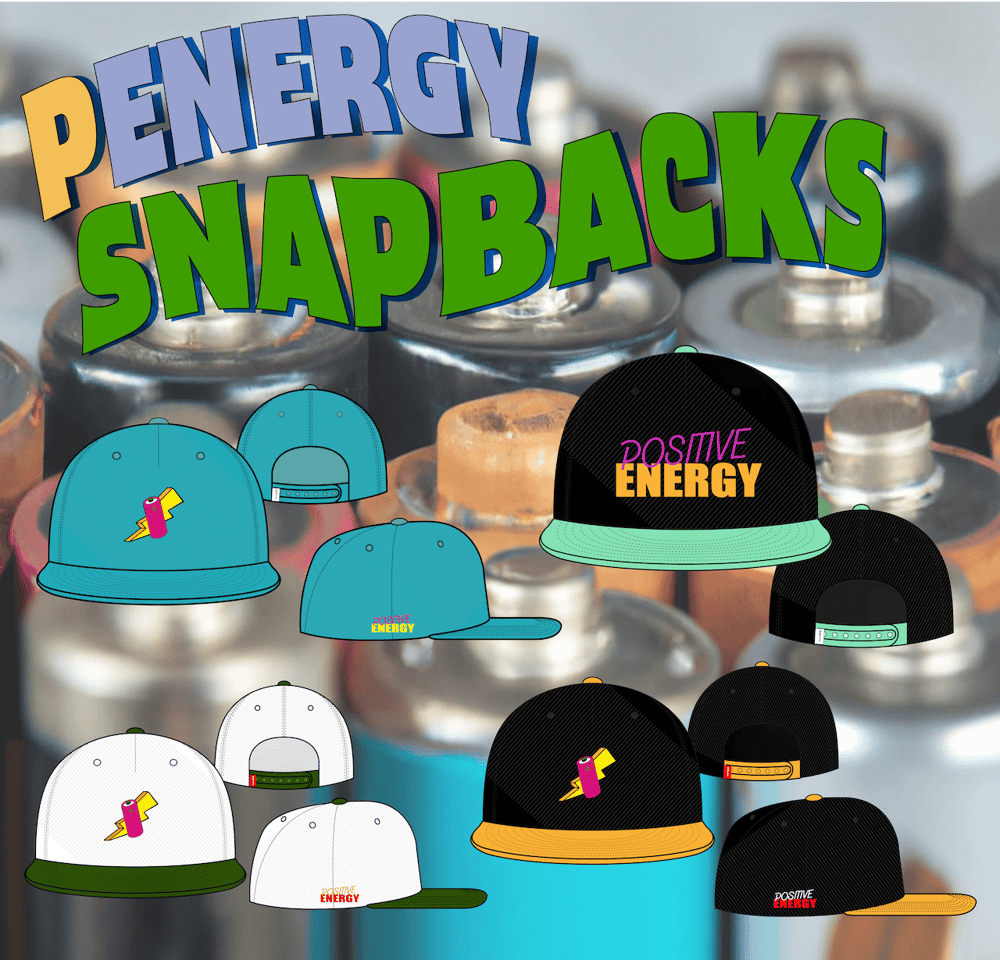 PENERGY /pe ˈenərjē/ ~ Positive Energy. A strong, motivating message; "teach, absorb and spread positive energy. Instead of just saying energy we added a "P" and created a new word; which is what MAB MINDZ is all bout.
"Always thinking outside of the normal perspective, challenge your creativity and see what you get. Tying it back to the brands mission statement and messages we like to put in our designs."
Spark that aura, spread the message of gettin out nothing but Positive Energy by any means necessary. Absorbing PENERGY when it comes your way. Positive thinking, Positive moves, Positive emotions all channel to your spirit.
Product Details:
• 3 of 4 Snapbacks feature a battery connected to a bolt. Connected together they represent "PENERGY (positive)". Embroidered on center front of the Black & Gold brim, White & Forest Green and all Turquoise
• The last SnapBack will feature POSITIVE ENERGY in an embroidery text style.
• All snapbacks and dad caps will feature a hem label sewn on back at the buckle.
CUSTOMER NOTE: The purchase is a pre-order. All hats are currently in production mode. Please allow 3 weeks for shipping. We are expecting that to change to two weeks. Updates will be provided.
Availability
TURQUOISE

BLACK & GOLD BRIM

WHITE & GREEN BRIM

BLACK & TIFFANI BLU
Share